Business Owners: Have you read your insurance policy lately?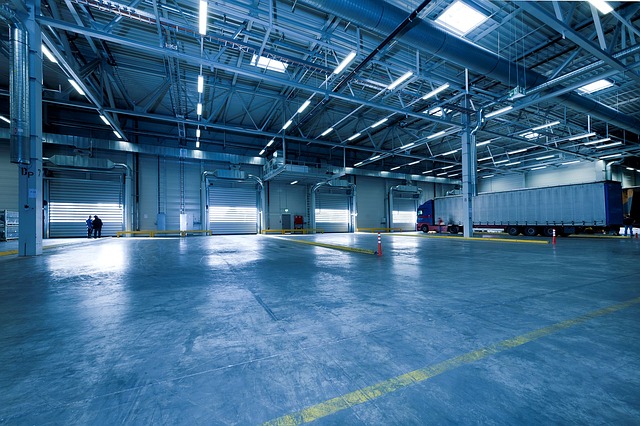 Silly question maybe, but have you checked your insurance policy lately? As so often seems to be the case, what we hope is considered a "covered loss" under our insurance policies with such costly premiums, is not considered covered by the insurance company. In the case of COVID-19 business losses, it may literally take an act of Congress to make insurers provide recovery for business losses.
Business interruption coverage in a commercial insurance policy covers the business owner for financial losses caused by interruption to their business, up to the limits set forth in the policy. Lost earnings and expenses can be recovered up to the time the business is back online. Insurance companies however, typically write policies so that only losses resulting from physical damage to property, like fire or earthquake, are covered, and losses caused by viral pandemics like COVID-19 and stay-at-home orders, are specifically excluded.
While some business owners in various states have taken legal action against their insurance providers to force coverage, in times like this, business owners may largely be left to rely on legislators to force coverage. Currently, 7 states have proposed legislation that would require commercial property insurers to retroactively cover business losses: Ohio, Massachusetts, New York, Louisiana, Pennsylvania, and South Carolina. New Jersey also drafted a bill which it later pulled back so that lawmakers and insurance companies could discuss an agreed upon resolution instead. If they reach agreement, it may serve as an example for other states. Rhode Island is reportedly considering legislation, and Kentucky Governor Andy Beshear was asked last week to look into taking similar action.
Most of the bills appear to be similar in nature and would take effect immediately upon approval. All of the draft bills would require private insurers to cover business interruption losses not covered by the plain language of their policies and/or specifically excluded from their policies. A few states have expressly addressed viral exclusions and/or the physical damage requirement as being null and void. New York's bill is a shining example of the state's full support for small businesses:
Any clause or provision of a policy of insurance insuring against loss or damage to property, which includes, but is not limited to, the loss of use and occupancy and business interruption, which allows the insurer to deny coverage based on a virus . . . shall be null and void.
Even though other draft bills do not contain the same express language, they would achieve the same result of broadening business interruption coverage. All of the legislation requires private insurers to cover business interruption losses not covered by the plain language of their policies and/or excluded from policies. So, for policies that plainly exclude viral infections like COVID-19, such legislation will declare exclusions null and void and allow businesses to recover their losses.
Proposed legislation typically limits financial recovery to the amount provided in a given policy and covers small employers, that is, businesses with 100-250 or fewer employers. Ohio's legislation limits coverage to businesses with 100 employees or fewer. Louisiana, however, has no limits on employee numbers.
Ohio's drafted legislation uses more inclusive language:
Notwithstanding any other law or rule to the contrary, every policy of insurance insuring against loss or damage to property, which includes the loss of use and occupancy and business interruption, in force in this state on the effective date of this section, shall be construed to include among the covered perils under that policy, coverage for business interruption due to global virus transmission or pandemic during the state of emergency.
The coverage required by this section shall indemnify the insured, subject to the limits under the policy, for any loss of business or business interruption for the duration of the state of emergency.
This section shall only apply to policies issued to insureds that meet all of the following:
The business in question is located in this state
The business employs one hundred or fewer eligible employees
The business was covered by a policy of insurance as described in division (B) of this section that was in force on the effective date of this section.
Because the bill only applies to policies in force on the bill's effective date, policies issued after whatever date that might be would not be covered by the bill. Also, note that, if the bill were to go into effect during the state of emergency, the bill would not apply to policies issued after the bill's effective date, but during the state of emergency, which was declared by Governor Mike DeWine on March 9, 2020,
If this or similar legislation is passed, policyholders would rely on liberalization conditions in their policies to support their claims for coverage. A typical liberalization condition provides the following:
If during the period that insurance is in force under this Policy, any filed rules or regulations are revised by statute so as to broaden this insurance without additional premium charge, such extended or broadened insurance will inure to the benefit of the Insured within such jurisdiction, effective the date of the change specified in such statute.
Other legislative efforts include pressure by lawmakers being placed upon the insurance industry. Recently, several members of Congress, including ones from New York, New Jersey, Pennsylvania, California, Texas, Ohio, Florida, Michigan, Minnesota, Kentucky, and Arkansas sent a letter to insurers urging them to cover COVID -19 related business losses under business interruption provisions. The letter included the following:
Business interruption insurance is intended to protect businesses against income losses as a result of disruptions to their operations and recognizing income losses due to COVID-19 will help sustain America's businesses through these turbulent times, keep their doors open, and retain employees of payroll.
The insurance industry has not yet been convinced, the National Association of Insurance Commissioners (NAIC) publicly responding in part, "Insurance works well and remains affordable when a relatively small number of claims are spread across a broader group, and therefore it is not typically well suited for a global pandemic where virtually every policyholder suffers significant losses at the same time for an extended period."
Business owners should be prepared in case insurers are convinced (or forced) to provide coverage for their losses. Read your policy, including all riders and endorsements. Have your trusted advisor review your policy as well. Document all your losses. And, of course, we'll update you on any progress made by legislators on coverage.